Cocktail party
On Thursday night, we will have a cocktail party, held at the town hall of the city of Bordeaux. The town hall is located on the square "Place Pey Berland" in the center of the city. To get there, take the A or the B tram, and get off at the stop called "Hötel de Ville" (which means "town hall"). The entrance to the town hall is located at the north-western corner of the square. This cocktail party is included in the symposium registration fee.
Conference dinner
On Friday night, we will have conference dinner, held at the Cité Mondiale du Vin, in the beautiful Chartron neighborhood of Bordeaux. The restaurant has a view of the river Garonne. To get there, take the B tram to the stop called "CAPC (Musée d'Art Contemporain)", and walk a block north along the quay. This dinner is included in the symposium registration fee.
Atlantic coast excursion
We invite you to take the optional whole-day excursion on the Saturday immediately after the symposium. A bus will drive you to the Atlantic coast to visit Arcachon, take a boat on the Bassin and see the Great Dune of the Pyla. Don't forget your swimsuit, if climbing the 107 meters of the dune invites you to dive into the ocean!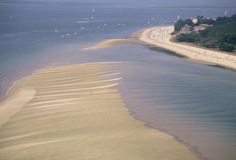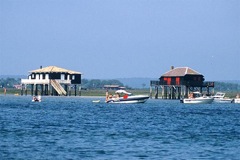 Trip to the city of Arcachon
"
Arcachon
, a seaside resort on the Bay of the same name, was born from the salt air, pine forest scent, the train, and a stroke of genius businessmen of the last century: the Pereire brothers. In the spring of 1862, avenues and streets are traced; a casino and mansions emerge from the sand." (photos and citation from the
tourism office of Arcachon
)
This trip is followed by a tour by boat on the Bassin, from Arcachon to Le Canon. There will be a seafood and white wine tasting session with a local producer in Le Canon. We will then have lunch at
Chez Pierre
in Arcachon. Finally, we will make a trip to the Great Dune of Pyla, the higest sand dune in Europe. This dune reaches a height of 107m. At this summit, the view is spectacular with the ocean coast, the inlet of the bay, the large pine forest and, when the sky is very clear, the Pyrenees Range.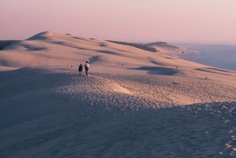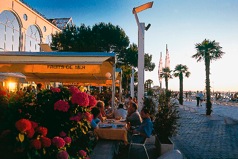 This excursion on Saturday is not included in the symposium registration fee, but can optionally be booked together with the symposium on the same
registration form
.